All our services
Back > Advice and support
Failure of thermofluidic installations and equipment
Area of expertise
Failure analysis and expert evaluation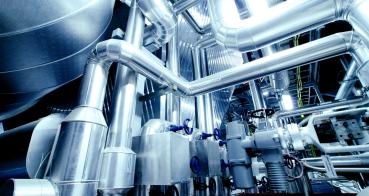 All our expertise for reliable thermofluidic systems
YOUR EXPECTATIONS
Further to failure, damage, deterioration or drop in performance suffered by your thermofluidic system (hydraulic, pneumatic, etc.), you want to:
Understand and solve the problem
Obtain assistance for the selection of components
Verify the conformity of a component or the installation
OUR SOLUTIONS
We can provide assistance in many fields of application (piping, valves and fittings, rotating machinery, pumping stations, heat exchangers, etc.). Our services include:
A complete diagnosis of the installation
An analysis of the root causes of the disorders found
On-site measurement campaigns (flow, pressure, temperature or vibration measurements)
Characterisation tests in laboratory (performance of valves, pumps, etc.)
Flow simulations by numerical computation (with tests, as applicable)
Piping flexibility calculations
Assembly calculations
Non-destructive testing (NDT) equipment
The most appropriate corrective actions (redesign of components, technological choices, etc.)
YOUR BENEFITS
Understanding the root cause of a failure will allow you to select the most reliable and cheapest solutions.
This is also the key to enhance equipment efficiency, optimise your system or increase its durability in order to meet requirements for sustainable development.
Cetim is the French leading specialist in failure analysis and will provide you with neutral and reliable results for use in insurance or judicial, or for industrial purposes.
We implement a comprehensive and optimised approach which includes numerical modelling and physical testing.
Moreover, with CETIM's approach, a single point of contact will be at your disposal to give you access to a very wide range of competencies (mechanical engineering, hydraulics, sealing, joining, electricity) and testing equipment.

Profile and surface anaylsis following a failure
A metrology laboratory to control your faulty mechanical parts or devices
Expertise in non-destructive testing
NDT, as a preventive measure, according to regulations or subsequent to a failure
Maintenance of fluid flow structures
Our whole expertise for you to reduce operating costs (pumping...)
Confinement of refrigerants
Improve the confinement of refrigerants (CFC, HCFC gases) in your equipement and facilities
Expertise in tightness failures analysis
Our full range of expertise to help you quickly and accurately identify the causes of leaks
Testing of sealing products and components
Characterise and qualify your sealing products and components
Leak-tight design
Complete your design work with our sealing expertise
Qualification of dynamic seals
Test benches to qualify and validate dynamic seals
Failure analysis and expertise
More than just a simple diagnosis, a true driver of competitiveness!
Forensic and insurance expertise
Are you a court-appointed and/or insurance expert? Call on an independent partner to assist you in your investigations!
Fracture mechanics
Analyse, understand and anticipate the failure of a component or piece of mechanical equipment to be able to judge its integrity.
Failure or damage of mechanical components
Analyse and understand the failure of a component, transmission or a mechanical equipment
Wear & failure of polymer and composite parts
Understand and anticipate plastic, composite and elastomer material breaks
Failure of bolted, welded, riveted or adhesive bonded assemblies
Understand the origin of failure for robust assemblies
Faulty parts on production line
Defective parts on the production line
Vibratory failure analysis
Expert know-how in noise and vibrations
Failure of thermofluidic installations and equipment
All our expertise for reliable thermofluidic systems
Pressure equipment failure
Secure your pressure equipment
Failure, damage of metallic parts
Analyse and understand the failure of a part, product or metallic equipment
Expertise in corrosion and corrosion protection
Analyse and understand the corrosion of a part, product or metallic equipment
Wear, abrasion, friction of metallic parts
Understand and characterise wear and friction phenomena
Failure analysis
Mechanical breakdown, non-compliant product ? Our dedicated teams do failure analyses on a daily basis and give you assents and recommendations to help you understand the causes and origins of the problem.