All our services
Back > Advice and support
Wear, abrasion, friction of metallic parts
Area of expertise
Metallic materials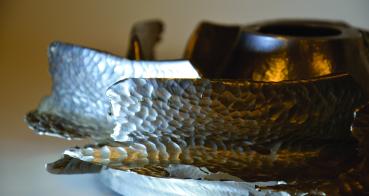 Understand and characterise wear and friction phenomena
YOUR EXPECTATIONS
You would like to understand a deterioration phenomenon of the surface of your parts
You would like to improve wear resistance, optimise a coating or surface treatment
You would like to obtain better lubrication
You would like to solve problems of seizing, cavitation, abrasion, etc.
You would like to design a product that takes into consideration the problems of tribology
You are seeking reliable analysis and characterisation methods
OUR SOLUTIONS
A team of tribologists specialised in the area of characterisation of wear and friction phenomena.
A laboratory dedicated to the science of friction: tribology
Characterisation benches reproducing wear and friction phenomena.
Surface treatment measurement and analysis equipment: depth and properties of a surface treatment, coating thickness.
YOUR BENEFITS
Recognised expertise in tribology
Customised support in the design of your products
Access to efficient tests and simulation equipment
Tailored and responsive service providing you with a dedicated laboratory
Access to the multidisciplinary skills of metallurgical teams to optimise your products
Expertise pertaining to the whole of the usual metal processing (machining-bar turning, metallic additive manufacturing, rolling, forging, etc.).
An independent laboratory and a major player in the aerospace, automobile, medical and energy sectors.

En confiant votre expertise au Cetim, centre technique indépendant et neutre, vous êtes assuré d'une approche objective, compétente et factuelle.
Nos équipes dédiées pratiquent l'analyse des défaillance au quotidien et s'engagent sur des diagnostics.
Savoir pourquoi est notre coeur de métier.
Savoir quoi faire est notre atout, pour que vous tiriez de cet événement une nouvelle force de compétitivité !
Le Cetim est leader français en analyse de défaillances mécaniques, enrichi de sont expérience de 30 ans, de 1000 nouveaux cas traités par an dans tous les domaines de la mécanique.
Wear & failure of polymer and composite parts
Understand and anticipate plastic, composite and elastomer material breaks
Profile and surface anaylsis following a failure
A metrology laboratory to control your faulty mechanical parts or devices
Failure analysis and expertise
More than just a simple diagnosis, a true driver of competitiveness!
Failure of bolted, welded, riveted or adhesive bonded assemblies
Understand the origin of failure for robust assemblies
Faulty parts on production line
Defective parts on the production line
Vibratory failure analysis
Expert know-how in noise and vibrations
Expertise in tightness failures analysis
Our full range of expertise to help you quickly and accurately identify the causes of leaks
Failure of thermofluidic installations and equipment
All our expertise for reliable thermofluidic systems
Pressure equipment failure
Secure your pressure equipment
Failure, damage of metallic parts
Analyse and understand the failure of a part, product or metallic equipment
Expertise in corrosion and corrosion protection
Analyse and understand the corrosion of a part, product or metallic equipment
Wear, abrasion, friction of metallic parts
Understand and characterise wear and friction phenomena
Fracture mechanics
Analyse, understand and anticipate the failure of a component or piece of mechanical equipment to be able to judge its integrity.
Forensic and insurance expertise
Are you a court-appointed and/or insurance expert? Call on an independent partner to assist you in your investigations!
Failure or damage of mechanical components
Analyse and understand the failure of a component, transmission or a mechanical equipment
Failure analysis
Mechanical breakdown, non-compliant product ? Our dedicated teams do failure analyses on a daily basis and give you assents and recommendations to help you understand the causes and origins of the problem.