All our services
Back > Advice and support
Expertise in tightness failures analysis
Area of expertise
Sealing technologies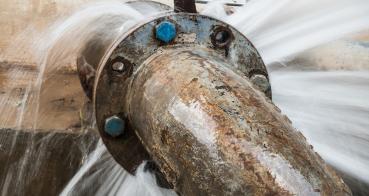 Our full range of expertise to help you quickly and accurately identify the causes of leaks
YOUR EXPECTATIONS
Further to the failure of an item of your fluid equipment wherein tightness is a critical parameter, you want to:
Identify and analyse the root causes of leakage
Check the conformity of sealing materials with respect to the specific characteristics of reference materials
Understand and address the damage mechanisms
Find long-term solutions
Meet the requirements of the energy and ecological transition
OUR SOLUTIONS
Provide and conduct a comprehensive analysis (on a case-by-case basis) from all the observations and parameters associated with the failure:
On-site assessment: detection, location and quantification of leaks
Mechanical analyses
Physical and chemical analyses of polymer, elastomer or metallic materials
Tests under conditions similar to service conditions (pressure, temperature, fluid, etc.).
Assistance with selecting alternative sealing solutions
YOUR BENEFITS
Our experience and knowledge of sealing products and their behaviour stem from the large number of tests performed
An overall approach with comprehensive analysis equipment (tightness, mechanical and physical-chemical)
Objectivity of the analysis, conducted by a neutral and independent institut
Provision of additional expertise: Assembly, NDT, metrology, etc.
Cetim is the French leading specialist in failure analysis and will provide you with neutral and reliable results for use in insurance or judicial appraisals, or for industrial purposes
Cofrend-certified operators (levels 2 and 3)

Failure of thermofluidic installations and equipment
All our expertise for reliable thermofluidic systems
Pressure equipment failure
Secure your pressure equipment
Confinement of refrigerants
Improve the confinement of refrigerants (CFC, HCFC gases) in your equipement and facilities
Testing of sealing products and components
Characterise and qualify your sealing products and components
Leak-tight design
Complete your design work with our sealing expertise
Qualification of dynamic seals
Test benches to qualify and validate dynamic seals
Failure analysis and expertise
More than just a simple diagnosis, a true driver of competitiveness!
Forensic and insurance expertise
Are you a court-appointed and/or insurance expert? Call on an independent partner to assist you in your investigations!
Fracture mechanics
Analyse, understand and anticipate the failure of a component or piece of mechanical equipment to be able to judge its integrity.
Wear & failure of polymer and composite parts
Understand and anticipate plastic, composite and elastomer material breaks
Failure of bolted, welded, riveted or adhesive bonded assemblies
Understand the origin of failure for robust assemblies
Faulty parts on production line
Defective parts on the production line
Vibratory failure analysis
Expert know-how in noise and vibrations
Failure, damage of metallic parts
Analyse and understand the failure of a part, product or metallic equipment
Expertise in corrosion and corrosion protection
Analyse and understand the corrosion of a part, product or metallic equipment
Wear, abrasion, friction of metallic parts
Understand and characterise wear and friction phenomena
Modelling sealing to improve dynamic seals
( Techmaflex)
Hoses approved Cetim and LRCCP
( Tisseo)
Well-controlled leak tightness
( Veolia)
Sealing braids undergoing unprecedented tests
( EDF)
Failure analysis
Mechanical breakdown, non-compliant product ? Our dedicated teams do failure analyses on a daily basis and give you assents and recommendations to help you understand the causes and origins of the problem.