Headlines
Back > Headlines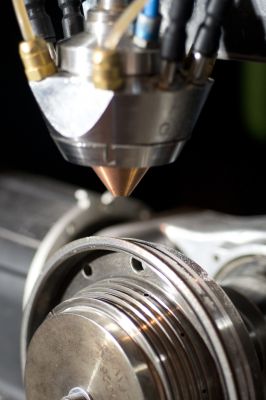 Additive manufacturing with real time monitoring
"I am sure" is an ambitious project devoted to the development of a quality control process for parts made by 3D printing, and to be applied at machine output. This project is led by BeAM and has been approved by FUI20, the French interministerial funding programme intended to support applied research. The purpose of this project is to implement process follow-up during manufacturing by real-time monitoring (technologies with hot, remote or contactless probes) and post-manufacturing inspection methods (dimensional checks and material health checks). This work is complemented by simulation for fatigue strength prediction, etc.
A wide range of applications
The partners to the project, initiated in 2015, focus on metal parts. Developments will be tested on applications in the aeronautical, maritime, aerospace and land transport sectors. In this scope, Cetim is steering the process follow-up aspect. The "I am sure" project has a budget that exceeds three million euros. It brings together BeAM, Airbus Group, DCNS, Thalès, CEA List, Cetim, LNE, VLM, Poly-shape and the French association of fast prototyping (association française de prototypage rapide, AFPR). In addition to being supported by the Alsace Champagne-Ardenne Lorraine region and Strasbourg euro metropolis, this project is also approved by the Systematic cluster and jointly approved by the Aerospace Valley, EMC2, Route des lasers, PVF and Viameca clusters.
For more information on additive manufacturing, click here.
(07/13/2016)