Headlines
Back > Headlines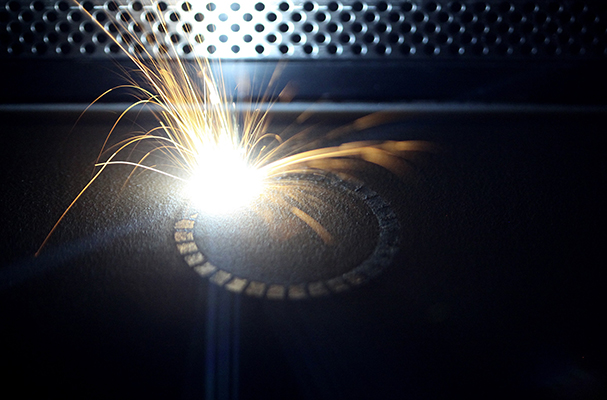 Additive manufacturing: Cetim characterises a new steel grade
Mechanical engineers now have a new steel grade for the laser powder-bed fusion manufacturing of parts which can undergo nitriding treatment.
A new grade has been added to the list of steels used in additive manufacturing. Indeed, Cetim has characterised the 33CrMoV12 steel for the production of parts via laser powder bed fusion additive manufacturing as part of its R&D work carried out on behalf of French manufacturers. With its high carbon rate and nitriding capability, this steel features attractive mechanical properties and opens up new possibilities for applications, especially in the power transmissions sector. This material has now joined the three steels that are commonly used for laser powder-bed fusion manufacturing: X2CrNiMo17-12-2 (316L) and X5CrNiCuNb16-4 (17-4PH) stainless steels and the X2NiCoMo18-9-5 steel (maraging 300).
A series of tests
Although these three steels can be easily welded due to their low carbon levels (approximately 0.05 %), the same is not true for the 33CrMoV12 grade which has a carbon percentage that can be as high as 0.36 %. Therefore, for this type of material, the powder must be pre-heated before laser fusion, thereby making the manufacturing process more burdensome. Above all, even though some additive manufacturing machines have a pre-heating system, in most cases the pre-heating temperature is insufficient being around 200°C falling below the required 500°C. With a view to limiting and possibly eliminating this operation, one solution is to specifically determine the laser fusion parameters.
Cetim's study was carried out in conjunction with Volum-e, a polymer and metal prototyping and additive manufacturing specialist located in à Blangy-sur-Bresle (Seine-Maritime, France). This company has acquired experience in working with the studied steel.
By finely adjusting the parameters of the process, the two partners created test specimens and a demonstrator in the studied steel by laser fusion. Cetim continued the work by minutely examining the parts: chemical analysis of the material, porosity rates, residual stresses, influence of the heat treatment on the mechanical strength (tension and bending), capacity for nitriding, fatigue strength, etc.
The assessment of this study reveals that the steel 33CrMoV12 can be worked by laser powder bed fusion exhibiting mechanical performance that is even higher than that of the same steel when laminated. Thanks to its nitriding capability, its scope of use ranges to heavily surface-loaded parts.
(06/26/2019)