Headlines
Back > Headlines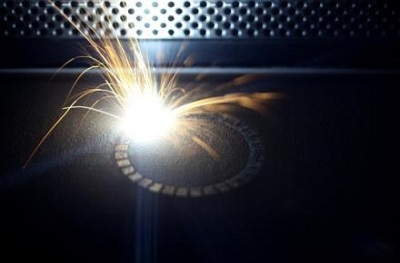 A joint laboratory to foster progress in machining and additive manufacturing
Experts from Luppiam(a laboratory shared by Cetim, Énise and École des Mines Saint-Etienne) have joined forces and combined their scientific skills to explore these two major research fields for the mechanical engineering industry.
With four projects relating to machining and two more relating to additive manufacturing,Luppiam, a joint laboratory specialising in machining and processes for the implementation of powders in additive manufacturing, focuses on fields that are important to players of the mechanical engineering industry. The goal is to foster progress in these major technologies for industrial manufacturers by combining the resources and skills from the Cetim Carnot institute, Énise (École nationale d'ingénieurs de Saint-Étienne)and EMSE (École des Mines Saint-Étienne)in a joint laboratory.
Machining as the main field of work
On the machining front, three PhD theses are being conducted within the laboratory. The first one aims to reduce the wear of cutting tools via a new simulation approach validated on industrial cases, while the other two focus on the prediction of induced residual stresses in turning and drilling. In that same field, the FUI "Impulsa"research project consists in using modelling to anticipate, right from the machine tool programming step, the mechanical and thermal deformation of the parts.
As to laser powder-bed fusion additive manufacturing, this field is covered by two specific PhD theses, shared by École des Mines de Saint-Étiennethrough the Luppiamlaboratory. The first one relates to the durability of parts made of martensitic stainless steel 17‑4 PH (X5CrNiCuNb16‑4), while the second one studies the influence of heat treatments on the properties of austenitic stainless steel 316L (X2CrNiMo17‑12‑2).
Contributing to basic research
Luppiamwas founded in 2007 by Cetim and Énise. In 2016, EMSE (École des Mines Saint-Étienne)joined Luppiamand provided its scientific skills in material characterisation. Today, Luppiam is one of the nine joint laboratories of Cetim, which also include Ledith(two-phase flows…), Latep(metrology assisted machining concept…), Comp'Innov(dimensioning of composite mechanical assemblies...) and Cetimat(anti-seize ceramic coating of stainless steels…).
Through its involvement in these structures, Cetim's objective is to join forces with laboratories specialising in basic research in order to fully contribute to the technical advancements made by mechanical engineering companies.
(01/09/2019)