All our services
Back > Product and process engineering
Leak-tight design
Area of expertise
Sealing technologies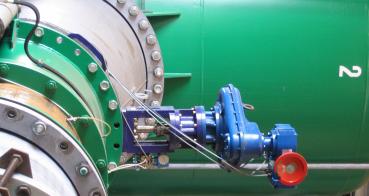 Complete your design work with our sealing expertise
YOUR EXPECTATIONS
Energy transition and sustainable development require better containment of some fluids, better leakage control and full compliance with new requirements.
As an equipment manufacturer or user, you want to:
Design and size an item of equipment or a component so as to ensure the best level of leak‑tightness for the required service conditions (pressure / vacuum, temperature, static or dynamic stresses, service life)
Select or optimise the best sealing system for a specific application
Size a leak-tight flanged joint in accordance with EN1591
Predict the behaviour of dynamic sealing systems in terms of friction, leakage rate and wear
Anticipate the aging behaviour or take the concept of durability into account
OUR SOLUTIONS
We can assist you during the preliminary stages of your project, with the design phase, in order to help you to:
Determine the mechanical and/or physical-chemical properties of the components of the sealing system
Select and characterise the main sealing systems (gaskets for flanged joints, braids for pumps and valves, hydraulic and pneumatic seals, elastomer seals, mechanical seals, etc.)
Our specific sealing system computation and simulation tools take into account the characteristics of gaskets, the thermomechanical stresses of static seals and the lubrication regimes of dynamic seals.
YOUR BENEFITS
Cetim is an internationally-recognised member of the European Sealing Association (ESA). It is also an expert member of European standardisation working groups specialising in the design of flanged joints and the characterisation of seals
A joint laboratory with the P' Department of University of Poitiers (formerly LMS): LERDED (Study, research and development laboratory specialising in dynamic sealing)
Dedicated simulation capacities
A specifically-compiled package of training courses from Cetim Academy® (classroom teaching and distance learning):
L67 training course: Design of leak-tight flanged joints as per EN1591
L68 training course: Mechanical seals
L71 training course: Selection of gaskets and sealing systems
L74 training course: Leak-tightness of linear hydraulic and pneumatic transmission systems: basic notions

Design and simulation
The design of products and their manufacturing processes includes many different parameters ranging from human to technological ones, not to mention environmental issues and questions dealing with operators' well-being.
So many reasons to call for Cetim's experience!