All our services
Back > Advice and support
Storage tank frangibility study
Area of expertise
Dimensioning - Simulation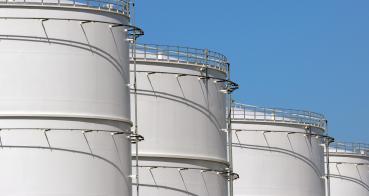 Safety : ensure your tanks comply with regulations
YOUR EXPECTATIONS
Controlling the risks on your equipment
Obtaining an objective diagnosis on the condition of your storage tanks
Implementing corrective measures rapidly in case of non-compliance with the regulations
OUR SOLUTIONS
The Cetim offers you a customised comprehensive service adapted to your expectations ans facility, with a detailed report and calculation assumptions:
Technical assistance for the collection of the data required for the frangibility study
Finite element simulation of tank's mechanical behaviour
Tanks modification proposal (frangibility, pitting, etc.)
Assistance in your relationship with ministerial authorities
YOUR BENEFITS
The Cetim offers you an acknowledged and unchallenged expertise in the field of tanks control:
20 years' feedback on frangibility studies
The Cetim is a member of the CODRES drafting committee (code de construction des résevoirs de stockage cylindriques verticaux, construction code for vertical cylindrical storage tanks), issued by the Union for Sheet Metal Work, Piping and Industrial Maintenance - Syndicat de la Chaudronnerie, de la Tuyauterie et de la Maintenance Industrielle (SNCT)
A range of additional services: non-destructive tests, analysis, simulation, etc.

Risk management and regulatory conformity
Master and foresee risks means avoiding accidents, production stops and losses, which could put your company's existence in danger.
Cetim has developed a long experience and comprehensive knowledge in risk prevention and statutory compliance, and will efficiently contribute to help you control most industrial hazards, for the sake of your staff and organization.