All our services
Back > Control and Measurement
Metrology function audit
Area of expertise
Metrology - calibration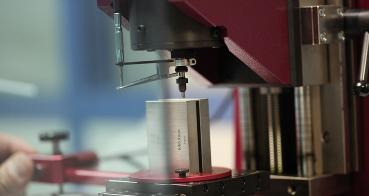 The best expert recommendations to help you improve your metrology function
YOUR EXPECTATIONS
• you want to define a strategy to optimize your calibration operations quality
• you want to assess your staff's skill in metrology
• you have to reduce your measuring devices calibration costs and down-times
OUR SOLUTIONS
Cetim experts analyze the way your metrology function is organized and works, in accordance with ISO9001 standard's requirements and your company's objectives. The following aspects are analyzed:
• human resources (profiles, responsibilities, training)
• facilities
• linking of measuring devices (internal, external, mix, measurement prototypes)
• management of measuring devices: (supplying, acceptance, periodic control, instructions and procedures, management, inventory, identification, reference, frequency)
• document and recording control
Recommendations will be indicated in a statement report.
YOUR BENEFITS
Cetim's metrology experts:
• set up with you a reorganization plan in less than 2 weeks
• offer you to handle your whole project from analysis to pool management and staff training

Audits and diagnosis
Cetim takes stock of the concerned function and offers you a corrective action plan in order to reach the expected performance level.