Services
Back > Success stories
Catenary Systems: Inspections on the line
SNCF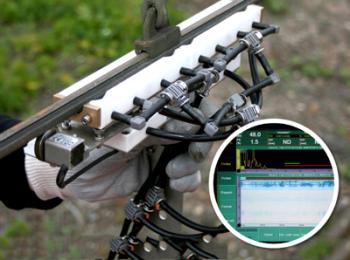 SNCF is developing a rapid and safe solution to inspect catenary systems in order to avoid any risk of interrupting TGV (high speed rail) traffic. The prototype includes an ultrasonic sensor integrated to an equipment that moves
at 5 km/h along the catenary system.

Catenary Systems: Inspections on the line (387 Ko)
---

Our success stories
Our competences materialise through our capability to control all the mechanical technologies.
The sheets which are presented here expose examples of achievements carried out for our customers either collectively or individually. They demonstrate Cetim's capability to propose a comprehensive and customised service offer to major main contractors as well as small companies.