All our services
Back > Product and process engineering
Supporting your test data management
Area of expertise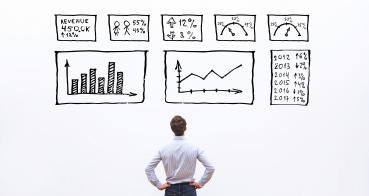 Product design optimization & test efficiency thanks to test data exploitation
YOUR EXPECTATIONS
You would like to:
Take advantages using your test data for product design, optimization and / or monitoring,
Visualize the Key Performance Indicators in respect to your technical background to improve your test area management,
Capitalize upon your experience feedback to reduce your test costs, duration and ensure performance.
OUR SOLUTIONS
Definition of global data processing methodology:
Prioritization of tests through risk analysis and accelerated life testing,
Experience feedback analysis on product or similar product and integration in the test specification,
Identification of data collection for in-service and on-test correlation through numerical approach,
Optimized test specification.
Assessment of data architecture in relation to the expression of one need:
Key Performance Indicators design, integrating their dependencies, in respect to expert advisors and visualization efficiency,
Data pre-processing and advise for data analysis : refining, completion, post-processing, etc.
Advise, assessment and follow-up in integration of technical solution:
Post-processing algorithms assessment for modelling and/or classification,
Software architecture for global or local computing,
Follow-up of your technical team along the integration of a technical solution to monitor test benches / test samples.
YOUR BENEFITS
Data management knowledge and know-how transfer (training, support, adaptation on specific industrial cases),
Test database design for global capitalisation,
Just needed test specification and potential costs and duration reduction.

Tests – Products reliability
Qualifying, characterising in order to make sure that the product will fulfil the expected function, but also in order to optimise its performance or to implement quality control: the tests carried out by Cetim apply to all mechanical fields, from the most general to the most specialised one.
Cetim's experts perform a customised service, from simple standard tests to the design of specific test benches.