All our services
Back > Product and process engineering
Surface and heat treatment of metals
Area of expertise
Surfaces and painting engineering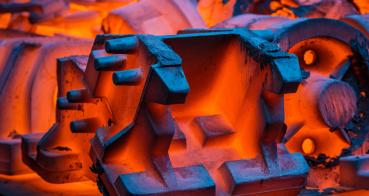 Select, control and characterise heat and thermochemical treatment processes
YOUR EXPECTATIONS
With a view to improving product performance or reducing production costs while sticking to customer specifications, you would like to:
determine the best heat or thermochemical treatment processes
optimise your manufacturing parameters
study the investment of a treatment line
maintain or develop your skills
characterise your products
OUR SOLUTIONS
Cetim offers its skills and test resources to support you in your optimisation approach
Assistance in the selection of a treatment: quenching / tempering, surface hardening
Optimised diffusion treatment of non-metallic components

Case hardening (C), Nitriding (N), Carbonitriding (C and N)
Sulfonitrocarburizing (S, N and C), Oxynitrocarburizing (O, N and C)
Boriding (B)

Optimised diffusion treatment of metallic components

Chromizing (Cr), Aluminizing (Al), Chrome-aluminizing (Cr and Al), Manganese diffusion coating (Mn)

Qualification of the selected treatments
Auditing of your industrial treatment lines
Training of your operators
YOUR BENEFITS
Recognised and independent expertise in the field of heat and thermochemical treatments
Customised support in optimising your processes
Access to efficient test, characterisation and simulation resources
Access to the multidisciplinary skills of metallurgical teams to optimise your products and processes

Surfaces and treatments
Once the material has been chosen, it is equally important to determine the right treatment to use.
How to guarantee the material's stability, sustainability, quality so that the part or the structure durably fulfils its functions?
Cetim specialists can provide you with answers.