Sustainable Development
Headlines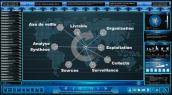 "Technology watch" Mooc: 7,500 participants!
Cetim trained 7,500 participants via the Fun-Mooc platform in connection with its first Massive open online course (Mooc) on good practices for technology watch.
Heralded by the Journal du Netmagazine as one of the best management Moocs in the second half of 2018 and rightly so, in addition to its content, this online course intended to establish an efficient technology watch approach was attended by 7,500 partners from 82 different countries. Amongst these participants, 63% were French, many of whom assigned to monitoring, marketing and sales, production and R&D departments.
Watch has become vital to the industry
In today's changing and fast-moving business world, carrying out watch, whether technology, regulatory or strategic, has become vital to access the right information and to make the right decisions at the right time. However, this requires identifying the appropriate topics to be monitored and the relevant sources of information, efficiently gathering information on the internet, preparing effective summaries and making best use of the results from this watch. In short, having a well-structured technological watch approach from start to finish. This is the aim of the Mooc offered by Cetim's experts on the Fun-Mooc platform. The free and open course was held over a period of eight weeks from May to July 2018.
Cetim plans to conduct this "technology watch" Mooc in English in order to ensure a broader distribution in particular to the personnel of the mechanical engineering subsidiaries or parent companies abroad.
Presentation
This concept relies on all methods and technologies which care for their impact on the environment throughout a product or process life. Though reluctances due to, among others, legal constraints and potentially reduced commercial leeway, sustainable development is certainly a real opportunity for innovation.
This technological focus includes projects relating to : Environment and industrial risk management in order to anticipate compliance to regulations, implementation of eco-design approaches and technologies reducing the environmental impact of processes and products.
Hot topics
To help the mechanical engineering industry to anticipate and make the best strategic choices, Cetim, with support from its partners, has identified 53 technologies which are considered as priorities for the mechanical engineering sector for 2020.
Environment-friendly forming and machining
Clean surface preparation and treatment processes
Eco-design
Integration of the human factor