Sustainable Development
Headlines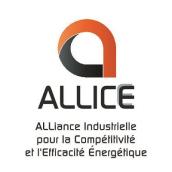 Allice wants to boost the competitiveness of the energy efficiency sector
The Alliance for competitiveness and energy efficiency was founded in April 2018 with the goal of structuring energy efficiency in industry and supporting innovation in this field.
Energy efficiency extends far beyond mere reductions in consumption. It is also a source of competitiveness for companies! This is the firm belief held by Allice, the Alliance for competitiveness and energy efficiency, spearheaded by the technical centre for aeraulic and thermic industries (Cetiat), Cetim, CEA Liten, the Technical centre for the preservation of agricultural products (CTCPA) and Enea Consulting. It aims to "structure the energy efficiency sector in the French industry and support innovation in this field".
Identified themes
This initiative, which has been recognised as a pilot project by the Industry of the Future Alliance (AIF) drew its inspiration from the results of a study conducted by Pipame (inter-ministerial division for the prediction and anticipation of economic changes). As a matter of fact, one of Pipame's recommendations relates to the creation of a national innovation-support structure in the energy efficiency sector in France.
More specifically, Allice plans collective actions including technological watch, reviews and technical workshops as well as actions to coordinate and promote energy efficiency via forums and seminars. The structure will also initiate collaborative projects in conjunction with other bodies like Ademe, The National research agency (ANR), the Investment of the Future programme (PIA), etc. Several themes have already been identified such as the systemic approach of the process to the territory, unit operation (drying, separation, etc.), digital methods and technologies, the economic approach to foster investment projects and the promotion of solutions.
Presentation
This concept relies on all methods and technologies which care for their impact on the environment throughout a product or process life. Though reluctances due to, among others, legal constraints and potentially reduced commercial leeway, sustainable development is certainly a real opportunity for innovation.
This technological focus includes projects relating to : Environment and industrial risk management in order to anticipate compliance to regulations, implementation of eco-design approaches and technologies reducing the environmental impact of processes and products.
Hot topics
To help the mechanical engineering industry to anticipate and make the best strategic choices, Cetim, with support from its partners, has identified 53 technologies which are considered as priorities for the mechanical engineering sector for 2020.
Environment-friendly forming and machining
Eco-design
Clean surface preparation and treatment processes
Integration of the human factor