Design - Simulation - Tests
Headlines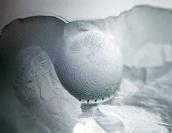 Additive manufacturing: a complete range for deployment in firms
Cetim can offer a comprehensive range to assist companies in the launch of additive manufacturing. The Cetim solution ranges from identifying the keys to a successful innovation to production kick-off.
In just a few years, additive manufacturing has moved forward from a simple concept to a full-scale industrial revolution in many fields such as the medical, aeronautic, automobile and rail sectors. Despite this, it is not always easy for companies to manage the entire value chain for this technology. For this reason, Cetim offers industrial firms a comprehensive range to assist them throughout all of the stages involved in the successful use of additive manufacturing.
A solution for the entire value chain
The overall approach involves identifying the keys to the success of the innovation, from redesign to sizing, and from the implementation of the new process to inspection. The preliminary stage involves diagnosis with a study of the pertinence of the technology for the target application and technico-economic feasibility. This stage is followed by the design or redesign of parts, limiting assemblies, and optimising topology by reducing masses, or even using new materials. The economic variables of the planned solution are then assessed, together with return on investment. Validation tests can be carried out at the platforms of Cetim, Cetim-Certec or their partners. Cetim also assists companies with part characterisation, mainly based on mechanical tests. Finally, the Centre assists industrial operators with drafting specifications and selecting new production line equipment, up to the installation of production kick-off and personnel training resources.
Check out the full range for "additive manufacturing: supporting you throughout the value chain" and for "additive manufacturing: material characterisation" on the Cetim site, under the " Services" section.
Presentation
With product modelling and simulation potential solutions can be virtually optimized before they are really implemented. We tend to set up a more efficient design by taking fatigue life into account and optimizing safety factors within a fiabilist approach. The main goal is to achieve much shorter development deadlines. Major improvements are experienced in the field of simulation dealing with more and more complex and multi-physical phenomena.
This technological focus includes projects relating to : fiabilist design of products, functional requirement and performance qualification checking, analysis methods based on customer needs, design of clean and silent products, simulation of product behavior and operation.
Hot topics
To help the mechanical engineering industry to anticipate and make the best strategic choices, Cetim, with support from its partners, has identified 53 technologies which are considered as priorities for the mechanical engineering sector for 2020.
Digital simulation and optimisation of product or process
Eco-design
Geometrical specification of products
Design of reliable and safe products
Integration of the human factor
Light and titanium alloys
Innovative design methods
Welding of high-performance materials