All our services
Back > Product and process engineering
Develop innovative and environmentally-responsible products
Area of expertise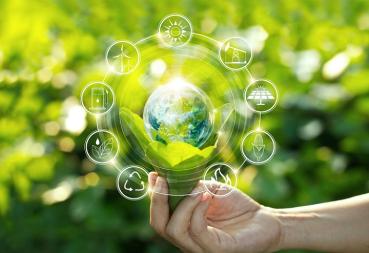 Innovation, eco-design, design to cost, management of failures and customer claims… Cetim provides you with independent tailor-made and comprehensive assis...
YOUR EXPECTATIONS
Innovate / design new products which meet the expectations of your markets
Review the design of existing products that need to be optimised (production cost, performance, use, etc.)
Integrate environmental issues
Market products that comply with the regulations (CE marking directives, REACH regulation, etc.)
Analyse the failures of your products in order to implement corrective actions
OUR SOLUTIONS
Strategic analysis and marketing
Usage analysis
Specification of requirements to define the design of your products (technical specifications)
Implementation of creativity sessions and search for suitable technical solutions (examples of Cetim's fields of expertise: materials, assembly, leak-tightness, etc.)
Design
Value Analysis and cost optimisation
Reliability / Dependability / Maintainability
Risk analysis and integration of requirements relating to the safety of people
CE marking process
Life Cycle Assessment (LCA) to reduce the environmental impact of products
Implementation of an eco-design / eco-innovation project to better integrate the major environmental issues at stake
Design for recycling
Dimensioning through numerical simulation
Creation of drawings
Preparation for industrial manufacturing and selection of the means of production
Tests to qualify the technical solutions
Assessment of compliance with the regulations
Technical documentation (instructions for use, etc.)
YOUR BENEFITS
Work with a partner which has wide expertise in diverse and complementary fields
Obtain comprehensive support which takes all the product development aspects into account
Optimise the cost of your products
Find technical solutions suited to the constraints of your projects
Anticipate future requirements (eco-design, recycling, safety, etc.)
Control the marketing of your products
Develop the skills of your design teams

Design and simulation
The design of products and their manufacturing processes includes many different parameters ranging from human to technological ones, not to mention environmental issues and questions dealing with operators' well-being.
So many reasons to call for Cetim's experience!