All our services
Back > Product and process engineering
Residual stress determination
Area of expertise
Fatigue of components and structures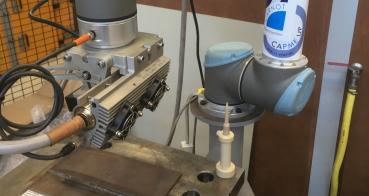 From X-ray diffraction to incremental hole drilling
YOUR EXPECTATIONS
You want to determine residual stresses in order to:
Develop or test a manufacturing process:
- Raw part
- Heat or thermo-chemical treatment (tempering, case hardening, etc.)
- Machining (grinding, milling, turning, etc.)
- Work treatment (shot peening, roller-burnishing, etc.)
Compare several processes concerning fatigue strength or stress corrosion.
OUR SOLUTIONS
Definition and implementation of suitable protocols:
Advice and support for developing an experimental design
Assistance in drafting specifications
Surface or in depth analysis:
X-ray diffraction method (non-destructive)
Incremental hole drilling method (destructive)
Working with large instruments:
Neutron radiation method (non-destructive)
Synchrotron radiation method (non-destructive)
Assistance in exploiting and capitalising on the results.
YOUR BENEFITS
Comprehensive management of your experiment requirements
Project monitoring adapted to your demands
Standardised tests (EN15305-2009 and ASTM E837-2008)
Services of a provider with proven skills (35 years of capitalising on experience) that is certified both by approved organisations (ISO 9001) and its customers (Safran, Airbus, Renault, PSA, etc.)
Access to Cetim's manifold skills to help you optimise your products and processes.

Choix et caractérisation des matériaux
Les matériaux sont un enjeu primordial dans la conception de vos produits:
Lesquels choisir, selon quels critères, métalliques, composites, élastomères?
Comment les assembler ? Quels procédés de fabrication? Quels traitements leur appliquer ?
Autant de questions auxquelles les experts du Cetim vous apportent des réponses pratiques et argumentées, en les complétant si vous le souhaitez de prestations d'aide à la conception pouvant vous faire gagner un temps précieux dans la mise sur le marché de vos produits.