Headlines
Back > Headlines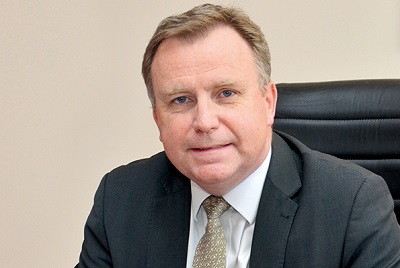 Cetim appoints its new Chief Executive Officer
Cetim announces the appointment of Daniel Richet as its new CEO who will succeed Philippe Choderlos de Laclos,who has retired.
There has been a major change in Cetim's general management. To take over from Philippe Choderlos de Laclos, newly retired, the Centre appointed Daniel Richet as its new CEO. Daniel Richet is 56 years old and holds a degree of advanced studies in automated systems and a degree from ICG. Having pursued his entire career in the industrial sector, he will be in a position to define and implement Cetim's new strategic orientations. Thanks to his experience, which took him to the USA, North Africa and Asia, he has acquired an international view of the competitiveness challenges which French companies are faced with.
25 years at the service of technological innovation and supporting the upmarket shift of intermediate-sized companies and small and medium industries.
In 1999, after a career as a design engineer, Daniel Richet became the head of the Development Directorate of ADEPA(the French agency for the development of computer-integrated manufacturing), where his mission was to implement and develop technological innovation in the digital sector and the provision of services to small and medium industries. He finally became ADEPA'sCEO and held this position until 2004. In 2005, he joined Cetim as a Chief Development Officer in charge of regional and international development. In this position, he developed and managed structuring and external growth projects on both a national and international scale, which included commercial subsidiaries, regional centres and technological innovation platforms, allowing Cetim to become, today, an international group dedicated to the French mechanical engineering sector. Daniel Richet headed the regional action, the European R&D action and the support to intermediate-sized companies and small and medium industries before he finally took charge, in 2016, within the Industry of the FutureAlliance, of the deployment of the "Industry of the Future"plan initiated by president Emmanuel Macron.
With 150 million euros of sales turnover and 1,100 employees working in 22 sites in France and abroad, Cetim is rapidly expanding. In an increasingly open European and international context, Daniel Richet's mission will be to establish Cetim as a key partner for the transformation of companies and as an international leader in technological services for the major industrial sectors.
(02/20/2019)