Information Systems and Management
Headlines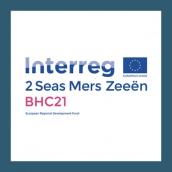 European project: BHC 21 lays the ground work for the training of the future
The European project Boosting Human Capital in the 21st Century (BHC21) investigates the way innovative learning tools can help train low-skilled people. The emphasis is placed on technical training courses for the manufacturing industry.
BHC21 wants to tackle how best to provide low-skilled people with the qualifications and motivation to work in the manufacturing industry. This Interreg 2 seas project was launched in April 2019 and is financed by the European Regional Development Fund. Through the work of the Belgian, Dutch, French and British project partners, it aims to experiment with new ways to recruit, motivate and train potential candidates. Starting from a baseline of good practices for assessing and recruiting participants, the goal of BHC21 is to develop and assess by 2022 a generic training model for operators using the latest cognitive supports technologies. These include augmented and virtual reality, Serious Gaming, voice control, lighting guide, skills improvement system, online interactive training courses such as Spoc (Small Private Online Course) or Mooc (Massive Online Open Course), etc.
Cetim is a partner
The stakes are high as the successful outcome of this project will help to improve the transfer of knowledge, anticipate career development and improve the quality of teaching as well as the recruitment process. The project is coordinated by the West Flanders Provincial Development Agency. It brings together Belgian, British and French partners including Cetim. As part of the reflection process on digital training, Cetim lends its expertise in the area of professional training in the industrial world. The programme will also serve as a means for Cetim to enhance this expertise and to assess the relevance of the various training solutions.
To learn more about the project, go to the Interreg 2 Seas website. All the training courses offered by Cetim under the Cetim Academy brand can be consulted on our website in the "Training" section.
Presentation
With the Information System, every actor of a project can be internally interconnected. This system supports the firm's activity and set up skills and knowledge, which thus can be easily accessed and used. On a technological level, a codesign of objects compels all suppliers to be implied in the creation of a usually virtual prototype before it is actually manufactured. Concerning management, it deals with defining or redefining firm strategy and improving its performances.
This technological orientation includes projects relating to knowledge and skill management, industrial performance and extended enterprise management.