Design - Simulation - Tests
Headlines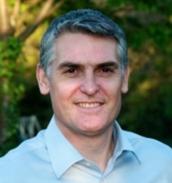 Christophe Champenois appointed Managing Director of Etim
At the first European Composite Testing laboratory with a number of Nadcap accreditations, Christophe Champenois leads the way.
Etim, a laboratory specialised in production tests on composite materials, is now managed by a man who has dedicated his professional life to these materials. Christophe Champenois has just been appointed Managing Director of Etim, Cetim's branch based in Bouguenais in Loire-Atlantique (France).
Christophe Champenois, 55, who holds both an engineering and MBA degree, has been at the heart of aeronautical engineering for the last 10 years, taking on different roles at Snecma. He has three patents to his name in the composites sector, one of which concerns a fan blade made of 3D composite material. In 2009, he joined Cetim, where he currently manages his team of 70 people dedicated to research and development programmes for composites and polymers for the automobile, aerospace, energy, and mechanics markets.
A champion of tests
Etim offers its services to stakeholders in the aeronautical sector for manufacturing tests of aeronautical parts made of composite materials (from the coupons preparation to physico-chemical, mechanical and micrographic analysis.…). In order to do this, it has a major advantage: the laboratory is a champion in Europe in regards to Nadcap NMMT (Non Metallic Materials Testing) accreditations with 42 'Test Codes'.
Etim's activity is an integral part of the 'Testing' services offered by Cetim, which represent 40% of its turnover, with more than 30 million Euros each year. The fact that the big names of the industry entrust the analysis of different materials to Cetim is testament to the reputation of the Centre in this sector. Just like Safran who has just renewed its partnership with Cetim for the characterisation of composite materials with Cetims branch Etim and of metallic materials with their Moroccan branch.
To find out more about Etim, please visit our website, under the heading « Actualité », and the Etim website at http://www.etim-composites.com/.
Presentation
With product modelling and simulation potential solutions can be virtually optimized before they are really implemented. We tend to set up a more efficient design by taking fatigue life into account and optimizing safety factors within a fiabilist approach. The main goal is to achieve much shorter development deadlines. Major improvements are experienced in the field of simulation dealing with more and more complex and multi-physical phenomena.
This technological focus includes projects relating to : fiabilist design of products, functional requirement and performance qualification checking, analysis methods based on customer needs, design of clean and silent products, simulation of product behavior and operation.