Services
Back > Success stories
Checking the tightness of doors
AMGC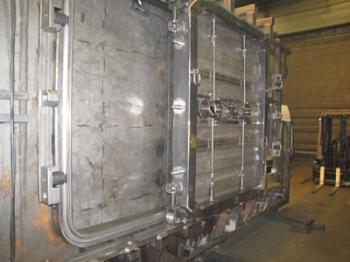 A set of strict leaktightness tests was carried out on a door designed to be fitted on the Charles-de-Gaulle aircraft carrier. A maximum of 3 mbar pressure variation within 10 minutes (pressure and vacuum pressure) was tolerated. Upon completion of the tests, it was declared "fit for service".

Checking the tightness of doors (706 Ko)
---

Our success stories
Our competences materialise through our capability to control all the mechanical technologies.
The sheets which are presented here expose examples of achievements carried out for our customers either collectively or individually. They demonstrate Cetim's capability to propose a comprehensive and customised service offer to major main contractors as well as small companies.