Services
Back > Success stories
Using Rohr2 to obtain contracts
Save Industrie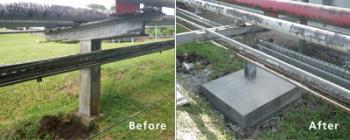 In order to provide help to its industrial customers located in the Caribbean, a region frequently hit by earthquakes and cyclones, Save Industrie needs a simple and powerful simulation tool suited to piping-related issues. And, in this field, Rohr2 has already proved its efficiency.

Using Rohr2 to obtain contracts (712 Ko)
---

Our success stories
Our competences materialise through our capability to control all the mechanical technologies.
The sheets which are presented here expose examples of achievements carried out for our customers either collectively or individually. They demonstrate Cetim's capability to propose a comprehensive and customised service offer to major main contractors as well as small companies.