Services
Back > Success stories
A LPG tank under pressure
Gaz Liquéfié Industrie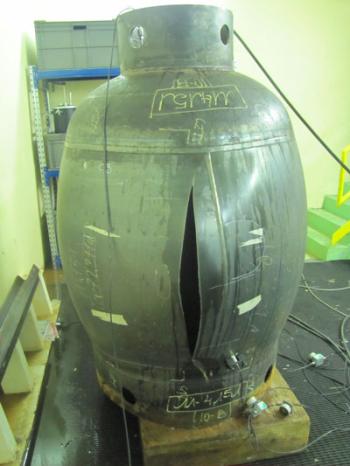 Some products need to be hard tested before they are released for marketing, and gas tanks are among such products. However there are very few infrastructures capable of treating them roughly. Here is the example of the experiment carried out by Gaz Liquéfié Industrie (GLI) in conjunction with Cetim.

A LPG tank under pressure (129 Ko)
---

Our success stories
Our competences materialise through our capability to control all the mechanical technologies.
The sheets which are presented here expose examples of achievements carried out for our customers either collectively or individually. They demonstrate Cetim's capability to propose a comprehensive and customised service offer to major main contractors as well as small companies.