Services
Back > Success stories
Composite aerial ladder
Echelles Riffaud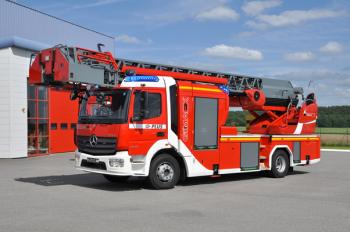 The first fire truck aerial ladder made from composite material! Échelles Riffaud has achieved a genuine technological breakthrough by opting for this material from the design phase. As a result, the aerial ladder weighs 150 kg less and is 1.5 meters longer.

Composite aerial ladder (471 Ko)
---

Our success stories
Our competences materialise through our capability to control all the mechanical technologies.
The sheets which are presented here expose examples of achievements carried out for our customers either collectively or individually. They demonstrate Cetim's capability to propose a comprehensive and customised service offer to major main contractors as well as small companies.