Services
Back > Success stories
Using ultrasound to check welding
Cameron France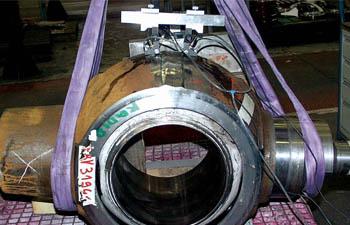 Cameron France tested in its workshops the interest of the TOFD method (Time Off Flight Diffraction) for inspecting Cameron France has tested in its workshops the advantages of the TOFD method for controlling welded joints. The fast, accurate and clear results make this the method of the future.
Explore more Cetim's Oil & gas solutions and customer experience

Using ultrasound to check welding (211 Ko)
---

Our success stories
Our competences materialise through our capability to control all the mechanical technologies.
The sheets which are presented here expose examples of achievements carried out for our customers either collectively or individually. They demonstrate Cetim's capability to propose a comprehensive and customised service offer to major main contractors as well as small companies.