All our services
Back > Product and process engineering
Testing of sealing products and components
Area of expertise
Sealing technologies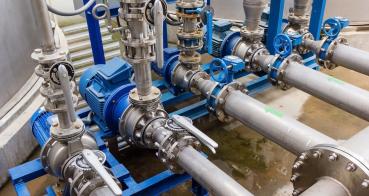 Characterise and qualify your sealing products and components
YOUR EXPECTATIONS
Sealing products used in mechanical systems, pressure vessels or fluid systems, such as flat gaskets for flanged seals, packing and mechanical seals for stems, dynamic seals for rotating shafts or rods moving in translation, must comply with requirements for use under severe operating conditions.
You are a manufacturer seeking to:
Qualify a component in relation to a standard or specific or extreme conditions (extreme temperature and pressure, explosive decompression, ageing in an aggressive medium, biolubricant, radiation exposure, very high friction velocity)
Set the operating range of a product
Develop a protocol for laboratory testing or production inspections
You are a user and, to comply with safety requirements and/or given the requirements related with the energy transition and ecological transition, you have to assess the sealing performance under conditions similar to service conditions (e.g. pressure, temperature)
OUR SOLUTIONS
We can assist you with your characterisation tests by providing a broad range of solutions (pressure: from vacuum to 700 bar for gases – 2,000 bar for oil; temperature: from very low temperature (cryogenic) to 1,000°C; various solutions for leak measurements)
Our experts know the main customer specifications, standards, multisector regulations
We can help you develop the most appropriate laboratory leak testing protocol
We can offer our test engineering expertise, particularly in relation to ageing and the service life of sealing products."
YOUR BENEFITS
An independent laboratory, whose skills are sought after by major contractors and leading players in the nuclear energy, O&G, petrochemical, aerospace and industrial refrigeration sectors
An overall approach with comprehensive analysis equipment (tightness, mechanical and physical-chemical)
Our responsiveness combined with our broad range of solutions will help you to save on development time
Timely and relevant advice based on over 40 years' experience in many industrial sectors
Upskilling of your staff via specially-tailored training courses"

Tests – Products reliability
Qualifying, characterising in order to make sure that the product will fulfil the expected function, but also in order to optimise its performance or to implement quality control: the tests carried out by Cetim apply to all mechanical fields, from the most general to the most specialised one.
Cetim's experts perform a customised service, from simple standard tests to the design of specific test benches.