All our services
Back > Product and process engineering
Study, design and manufacturing of mechatronic prototypes
Area of expertise
Machinery and controls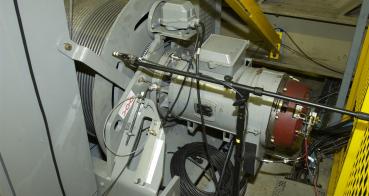 Mechatronics, an innovative solution for more intelligent products
YOUR EXPECTATIONS
When industrializing a new product, equipment or process, you want to integrate more functions and intelligence. Mechatronics is then an interesting approach. You are looking for a qualified partner to help you set up your project
• inform you on solution principles
• have access to the state-of-the-art: what is possible today?
• dispel technical uncertainties and associated risks
• develop the product which will enable you to get ahead of your competitors while benefiting from the best profitability conditions
OUR SOLUTIONS
Our approach is structured around mechatronical design with intervention of Cetim best experts:
• functional analysis of needs
• research for existing or innovative principles and solutions
• definition of device architectures
• design
• manufacturing
• integration tests
• performance and qualification tests
• technical and economical evaluation
YOUR BENEFITS
• Cetim has set up a resource center dedicated to mechatronics and a network of technological partners
• you benefit of a R&D program set up in 2004
• thruough a unique project manager you reach a pool of mechanical, electrotechnical, electronic, microelectronic skills and talents in signal treatment and automation, microelectronics, sensors and physical measurement.

Design and simulation
The design of products and their manufacturing processes includes many different parameters ranging from human to technological ones, not to mention environmental issues and questions dealing with operators' well-being.
So many reasons to call for Cetim's experience!