All our services
Back > Product and process engineering
Reduce the environmental impact of your industrial activities
Area of expertise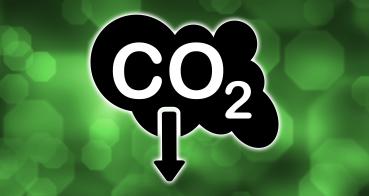 Circular economy, clean technologies and products, production waste, effluents, soil pollution, air pollution… Cetim provides you with independent an...
YOUR EXPECTATIONS
Show/demonstrate to your markets and customers that the carbon footprint of your industrial activities has been optimised (for example: reduced CO2 and greenhouse gas emissions) and your environmental impact has been reduced (water, air, soil, etc.)
Develop and market clean, safe and energy-efficient products, processes and technologies that promote your image and make you stand out from the competition on your markets
Monitor and comply with the applicable laws and regulations
Change your practices to integrate these challenges in a useful and pragmatic manner
Obtain your ISO 14001 certification
Increase the service life and reliability of your products or facilities
OUR SOLUTIONS
Eco-design of your products and processes (life cycle-oriented reflection)

Methodological assistance based on the MAIECO standardised method
Help with the selection of technological solutions with regard to materials, assemblies, etc. (for example: reduced product weight, reduced carbon footprint, longer product life, etc.)

Life Cycle Assessment (LCA), either simplified or standardised (ISO 14040 and ISO 14044)
Environmental assessment and communication (carbon footprint, Environmental and Health Declaration Form, Product Environmental Profile, Environmental Product Declaration, etc.)
Energy efficiency of processes and products
Optimised use of resources (durability, reliability and maintainability of products and equipment)
Waste processing and recovery, recycling
Effluent management
Management of contaminated sites and soils
Monitoring and implementation of your regulatory obligations (T-KIT watch tool)
YOUR BENEFITS

A pragmatic and structured approach which takes your context and regulatory obligations into account, focused on your objectives and based on the experience of our teams
Extensive knowledge of the regulatory obligations and industrial processes in the mechanical engineering sector,
Assistance with the integration of your obligations to the extent necessary (cost and deadline optimisation) and with the marketing of high-added value products and processes
A specifically-compiled package of training courses from Cetim Academy® (classroom teaching and distance learning)
Elaborating a "Job-specific" reference frame and a training
( KSB)
The characterization of dust during braking
( Alstom Transport)
A win-win scenario with Ecodesign Studio
( Mil's)
Design and simulation
The design of products and their manufacturing processes includes many different parameters ranging from human to technological ones, not to mention environmental issues and questions dealing with operators' well-being.
So many reasons to call for Cetim's experience!