All our services
Back > Product and process engineering
Design of power transmission systems
Area of expertise
Machinery and controls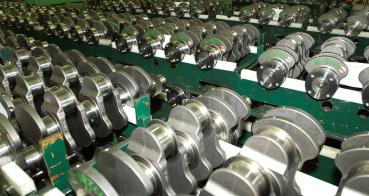 Expert support for an optimized result
YOUR EXPECTATIONS
You want to design a reliable power transmission system which complies with your technical and economical specifications.
How can you be sure that you meet your customers' expectations while maintaining the best profitability for your company?
OUR SOLUTIONS
Cetim totally or partially supports you in every step of your project, through:
• setting up technical specifications related to customer's needs: environmental constraints, loading, expected power, structure design...
• computation with specific tools
• definition of the components geometry according to standards (definition table for tolerance, digital files) and by the rule book
• support in the realization of detailed prototype
• setting up a technical purchase specification and support to choose suppliers
• technical analysis of answers
• on-site acceptance with application of indicated controls
YOUR BENEFITS
• Cetim is an independent specialist which supports you to objectively assess your suppliers' services
• Our trade specialized teams mastering the good practices for design and manufacturing processes
• Our regulatory and normative intelligence to always bring you advanced counselling

Elimination of uncomfortable vibrations
( SNCB)
Custom-built solutions become more effective with Castor Concept FEM
( TEC Inox )
Adapting teeth to strain
( CGG)
Design and simulation
The design of products and their manufacturing processes includes many different parameters ranging from human to technological ones, not to mention environmental issues and questions dealing with operators' well-being.
So many reasons to call for Cetim's experience!