All our services
Back > Product and process engineering
Design of industrial manufacturing ranges
Area of expertise
Mechanical products and processes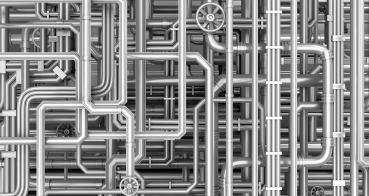 Take a new look on your habits to prepare a new development!
YOUR EXPECTATIONS
Quickly define the production sequences for new products or reconsider the sequences of current productions by:
• reducing low added value operations
• increasing productivity through process optimization or replacement
• being sure that the chosen sequences will meet the market's expectations in terms of costs, deadlines, quality and flexibility
Access to new markets and ensure the company's durability in order to improve customer's satisfaction
OUR SOLUTIONS
Cetim tackles the full analysis of production sequences and their manufacturing process:
• technical and economical feasibility studies of production sequences
• industrialization studies and reviews
• manufacturing validation through digital simulation
• estimation of your return on investment.
• support for organization changing and staff training
Machining (5 axes, robot, vibratory drilling…), assembly (bonding, mecano welding, riveting, bolting, clinching…), stamping, adiabatic punching, digital process simulation, forging, large deformation processes, powder metallurgy (compression, laser sintering, laser fusion, CGV , MIM , direct manufacturing, SPS...)
YOUR BENEFITS
• you benefit from Cetim shared technical platforms and network of scientific and technical partners
• we help you shorten the time to market for new products by strongly reducing development time
• we help your teams in their innovative approach with new and expert advice

Design and simulation
The design of products and their manufacturing processes includes many different parameters ranging from human to technological ones, not to mention environmental issues and questions dealing with operators' well-being.
So many reasons to call for Cetim's experience!