All our services
Back > Product and process engineering
Expertise in surface treatment and surface coating
Area of expertise
Metallic materials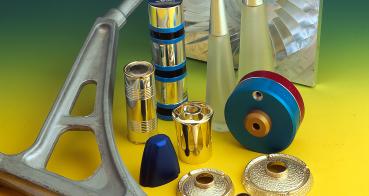 Supporting you in the optimisation of your process
YOUR EXPECTATIONS
In order to reduce your production costs, comply with costumer specifications while at the same time adhering to health, safety and environmental standards, you would like to:
determine the best surface treatment or coating process
optimise your manufacturing parameters
study the investment of a treatment line
maintain or develop your skills
characterise your coatings and treatments
take into consideration substitution methods in connection with the Reach directive
You would like to develop new solutions
OUR SOLUTIONS
Provide you with our expertise and test resources to support you in your optimisation approach
Use our pilot line for the development of electrolytic coating processes to test your solutions
Carry out measurements and specific analyses of the surfaces and in particular electrochemical measurements (polarisation curve, cyclic voltametrics, impedance measurement),
Validate the solutions via corrosion resistance tests (salt spray, climatic cycling) and/or process simulation (Castor Elec 3D)
Qualify the selected solutions
Carry out an audit or a check of your industrial wet surface treatment line
Train your operators in conducting baths
Coordinate R&D projects and industrialisation innovative solutions (sol-gel, ionic liquids)
YOUR BENEFITS
Recognised expertise in the field of wet surface treatment
Customised support in optimising your process in keeping with regulations
Access to efficient test, characterisation and simulation resources
A responsive service providing you with a dedicated laboratory
Access to the multidisciplinary skills of metallurgical teams to optimise your products and processes
Access to R&D work in this area
An independent laboratory and a major player in the aerospace, automobile, medical, energy, rail and naval sectors.

Surfaces and treatments
Once the material has been chosen, it is equally important to determine the right treatment to use.
How to guarantee the material's stability, sustainability, quality so that the part or the structure durably fulfils its functions?
Cetim specialists can provide you with answers.