All our services
Back > Control and Measurement
For a tailored approach to IIoT
Area of expertise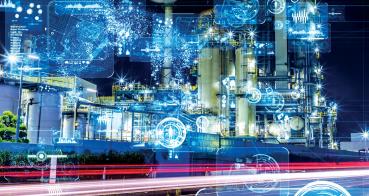 You are looking to act and quickly create added value through the use of your data, take advantage of the product/process business expertise ... You a...
YOUR EXPECTATIONS
Real-time monitoring, predictive maintenance, digital traceability, optimized availability and service life of equipment/infrastructure, smart and connected products ….
OUR SOLUTIONS
IMAGINE THE SERVICE AND THE VALUE
Customised assistance from the statement of requirements to the expected benefits as part of our IIoT approach: identify uses with high added value in line with your company strategy!
Needs assessment: diagnosis, business audits, proof of value, support scope
Risk elimination and specifications: FMECA, systems engineering
Financial and partnership-based engineering: solutions and partners 'identification, project coordination & IP
CREATE THE CONNECTED OBJECT
More than just merely a digital approach, Cetim's business expertise in products/processes can help you to identify or create relevant data and to collect the appropriate amount using existing or specifically developed solutions:
Measurement and instrumentation strategy: business-specific selectivity of the data to be collected, modelled, sensors
Collection and analysis strategy: integration of sensors, signal/image calculation, Edge/embedded computing
Connectivity and storage strategy: creation of the appropriate connectivity, creation of the IS infrastructure, cybersecurity
CREATE THE DATA WAREHOUSE AND ITS INTELLIGENCE
Ability to format and qualify data using multiphysical modelling in order to develop decision-making/action algorithms:
Data management: data conversion and clean-up, data interfacing, architecturing and consolidation
Data analytics : indicators, classification, business-oriented AI strategy, data visualisation
CREATE AND PROVIDE THE SERVICE AND THE VALUE
Structured implementation from the POC to industrial production via an incremental approach for enhanced efficiency and safe operation:
Materialise: POC, prototype, training/transfer
Industrialise: specifications, development, validation, production
YOUR BENEFITS
70 internal specialists with expertise over the entire IIoT value chain: business consulting and strategy, physical and digital development of solutions
Technological platforms to carry out testing and experiment with a wide range of solutions
Specific Cetim Academy training programmes over the entire IIoT value chain to make your staff operational
Proven methodologies and solutions that meet the challenges of both SMEs and large groups
Le Cetim est un acteur reconnu de l'Industrie du Futur
Find a selection of our testimonials and our technical means on our Youtube channel attached.

Control of materials, products and equipments
Cetim offers you its expertise in non-destructive testing and measurements, from simple part inspection to process instrumentation including the management of measuring instrument tools, in order to meet each requirement, whether related to products or processes.
Your NDT (Non-Destructive Testing) operators can also obtain COFREND certification in one of the 2 Cetim examination centres (Senlis and Nantes, France).