All our services
Back > Advice and support
Residual life of structures and equipment
Area of expertise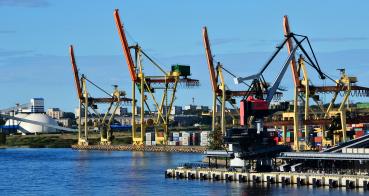 YOUR EXPECTATIONS
80 - 90% of structural failures during use are caused by fatigue
Do you operate equipment and/or structures which have reached the end of their design lives and are considering whether you can continue to use the assets as is and if such an approach would be safe?
If so, for how long and in what conditions?
Cetim can combine its methodology and its expertise to answer your questions
OUR SOLUTIONS
Cetim can offer made-to-measure support based on a proven methodology, based on the following six stages:
Preliminary evaluation
Load estimation (option)
Special evaluation (full calculations and detailed inspection)
Complementary local investigations (option)
Residual life evaluation (DVR)
Recommendations on whether or not to continue operating the asset and the required conditions
YOUR BENEFITS
Cetim can guarantee you:
Over 50 years of expertise in materials, fatigue, calculations and simulations, as well as failure mode analysis (corrosion, etc.)
Renowned experts in monitoring, NDT, the IIot and data analysis
The added value of independent multi-sector experience
A proven methodology, with constant upgrades, in compliance with the applicable regulations and standards

Risk management and regulatory conformity
Master and foresee risks means avoiding accidents, production stops and losses, which could put your company's existence in danger.
Cetim has developed a long experience and comprehensive knowledge in risk prevention and statutory compliance, and will efficiently contribute to help you control most industrial hazards, for the sake of your staff and organization.