All our services
Back > Advice and support
Management of soil contamination and decontamination
Area of expertise
Quality - safety - environment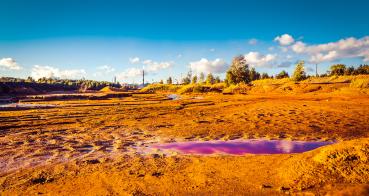 Promote your real estate and respect your duties!
YOUR EXPECTATIONS
You want to:
• control your liabilities and financial challenges related to soil (de)contamination
• promote your real estate
• comply with the applicable regulation and meet administrative demands
OUR SOLUTIONS
• inquiries, analysis, monitoring and modelling to understand contamination
• implementation of methodological tools (IEM, PG, ARR) to identify risks and propose solutions according to your own challenges
• counselling, third-party expertise, project management support on the basis of a technical and economical analysis of alternative solutions to make the right choices
• training/action for the transfer of tools and methods adapted to your context.
YOUR BENEFITS
• you benefit from a personalized follow-up to defend your interests from the beginning to the end of the application process
• find industrial solutions to be shared by all
• benefit from a third-party expertise to balance relationships with public authorities and contractors
• only one contact to deal with every aspect of the project (technical, legal, economical ones) from problem identification to solution.

Moving/rearranging industrial locations
An opportunity to improve your company's performance!
Management of industrial effluents
Regulatory Compliance at optimized Cost
Innovative substitutions of substances-processes-materials
Substitution, a driver of innovation
Control risks to protect your employees and customers
Regulatory compliance, workstation safety and ergonomics, marketing and CE marking of products and processes… Cetim provides you with independent and...
Innovative and differentiative production technologies
Your processes become a real competitive asset
Develop innovative and environmentally-responsible products
Innovation, eco-design, design to cost, management of failures and customer claims… Cetim provides you with independent tailor-made and comprehensive assis...
Reduce the environmental impact of your industrial activities
Circular economy, clean technologies and products, production waste, effluents, soil pollution, air pollution… Cetim provides you with independent an...
Risk management and regulatory conformity
Master and foresee risks means avoiding accidents, production stops and losses, which could put your company's existence in danger.
Cetim has developed a long experience and comprehensive knowledge in risk prevention and statutory compliance, and will efficiently contribute to help you control most industrial hazards, for the sake of your staff and organization.