All our services
Back > Advice and support
Faulty parts on production line
Area of expertise
Mechanical products and processes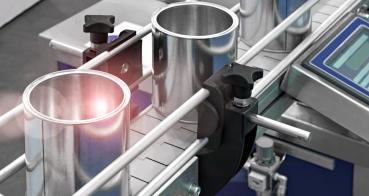 Quickly act to limit rejects
YOUR EXPECTATIONS
You have noted quality problems on your production line, you need an external and objective advice in order to quickly solve your problem and reduce failure costs:
• You want to be able to very quickly identify non-quality causes in production
• You need an external advice for a more objective analysis when searching for the causes of the problem and a new look at corrective solutions
• You need to get practical solutions to run again production as soon as possible.
OUR SOLUTIONS
Our experts in materials and processes can, according to your needs, analyze your organization and precisely identify the nature and the sequence of failures and their consequences. Our experts then give you solutions to remedy these failures:
• material diagnosis: material characterization, validation of compliance to standards according to the product specifications, support for dealing with suppliers...
• diagnosis of the manufacturing process: analysis of operation parameters and of the production sequence (feasibility rules for the trade, dimensioning...)
• tool and tooling diagnosis: analysis of tool design, optimization of the steel, heat treatment and coating choice
• recommendations for an action plan which will solve encountered problems and support for the enforcement of this plan
YOUR BENEFITS
• Examination of issues compared with our wide frame of references, in order to find quick and strict solutions notwithstanding habits
• Quick advising of strong and well-tried solutions
• Pragmatic action plans to quickly and at least cost reduce the consequences of manufacturing defects

En confiant votre expertise au Cetim, centre technique indépendant et neutre, vous êtes assuré d'une approche objective, compétente et factuelle.
Nos équipes dédiées pratiquent l'analyse des défaillance au quotidien et s'engagent sur des diagnostics.
Savoir pourquoi est notre coeur de métier.
Savoir quoi faire est notre atout, pour que vous tiriez de cet événement une nouvelle force de compétitivité !
Le Cetim est leader français en analyse de défaillances mécaniques, enrichi de sont expérience de 30 ans, de 1000 nouveaux cas traités par an dans tous les domaines de la mécanique.
Failure analysis
Mechanical breakdown, non-compliant product ? Our dedicated teams do failure analyses on a daily basis and give you assents and recommendations to help you understand the causes and origins of the problem.