All our services
Back > Advice and support
Failure of thermofluidic installations and equipment
Area of expertise
Failure analysis and expert evaluation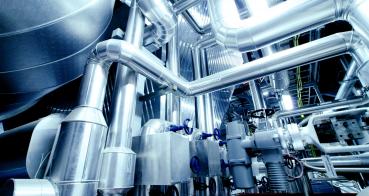 All our expertise for reliable thermofluidic systems
YOUR EXPECTATIONS
Further to failure, damage, deterioration or drop in performance suffered by your thermofluidic system (hydraulic, pneumatic, etc.), you want to:
Understand and solve the problem
Obtain assistance for the selection of components
Verify the conformity of a component or the installation
OUR SOLUTIONS
We can provide assistance in many fields of application (piping, valves and fittings, rotating machinery, pumping stations, heat exchangers, etc.). Our services include:
A complete diagnosis of the installation
An analysis of the root causes of the disorders found
On-site measurement campaigns (flow, pressure, temperature or vibration measurements)
Characterisation tests in laboratory (performance of valves, pumps, etc.)
Flow simulations by numerical computation (with tests, as applicable)
Piping flexibility calculations
Assembly calculations
Non-destructive testing (NDT) equipment
The most appropriate corrective actions (redesign of components, technological choices, etc.)
YOUR BENEFITS
Understanding the root cause of a failure will allow you to select the most reliable and cheapest solutions.
This is also the key to enhance equipment efficiency, optimise your system or increase its durability in order to meet requirements for sustainable development.
Cetim is the French leading specialist in failure analysis and will provide you with neutral and reliable results for use in insurance or judicial, or for industrial purposes.
We implement a comprehensive and optimised approach which includes numerical modelling and physical testing.
Moreover, with CETIM's approach, a single point of contact will be at your disposal to give you access to a very wide range of competencies (mechanical engineering, hydraulics, sealing, joining, electricity) and testing equipment.

Failure analysis
Mechanical breakdown, non-compliant product ? Our dedicated teams do failure analyses on a daily basis and give you assents and recommendations to help you understand the causes and origins of the problem.