All our services
Back > Advice and support
Failure of bolted, welded, riveted or adhesive bonded assemblies
Area of expertise
Mechanical products and processes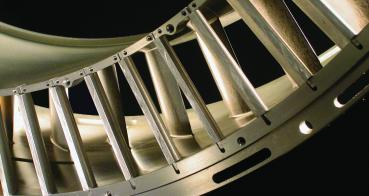 Understand the origin of failure to put it right
YOUR EXPECTATIONS
Having experienced an assembly failure, you need an expert to:
• understand why your bolted, riveted, welded or bonded assemblies experience failures
• be able to objectively explain why these failures occurred
• exploit reports to implement durable and corrective solutions
OUR SOLUTIONS
Cetim makes available for you a multidisciplinary team to fully and practically analyze and understand:
• Mechanical tests
• Chemical analyses
• Corrosion tests
• Potential corrective and/or alternative solutions
YOUR BENEFITS
• our neutral experts provide objective analysis and advices
• you quickly understand why you experience failures
• we open ways leading to quick and pragmatic solutions
• you can benefit from our resources to find urgently the causes of failures

En confiant votre expertise au Cetim, centre technique indépendant et neutre, vous êtes assuré d'une approche objective, compétente et factuelle.
Nos équipes dédiées pratiquent l'analyse des défaillance au quotidien et s'engagent sur des diagnostics.
Savoir pourquoi est notre coeur de métier.
Savoir quoi faire est notre atout, pour que vous tiriez de cet événement une nouvelle force de compétitivité !
Le Cetim est leader français en analyse de défaillances mécaniques, enrichi de sont expérience de 30 ans, de 1000 nouveaux cas traités par an dans tous les domaines de la mécanique.
Failure analysis
Mechanical breakdown, non-compliant product ? Our dedicated teams do failure analyses on a daily basis and give you assents and recommendations to help you understand the causes and origins of the problem.