All our services
Back > Advice and support
Achieving a technological leap
Area of expertise
Mechanical products and processes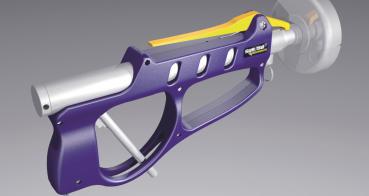 Give your firm a step forward!
YOUR EXPECTATIONS
You want to:
• keep your technological advance and maintain your competitiveness by implementing a disruptive technology
• adapt your organization and resources to get the best of your innovative equipment
• more objectively identify and choose processes and equipments for your company
OUR SOLUTIONS
• technical and economical feasibility studies
• manufacturing of validation parts on our test platforms
• product/process analysis
• study for the implementation of a new organization adapted to the new context
• industrialization support
• enforcement of action plans for production methods and flows
• training/action for the transfer of tools and methods adapted to your resources
Technological fields: machining (5 axes, robot, vibratory drilling), assembly (bonding, riveting, bolting, clinching), stamping (digital simulation, on-press testing), forging, adiabatic compression and shearing, fast prototyping.
YOUR BENEFITS
• you make technical and economical choices which are objective and reasonable and ensure a maximized return on investment
• you invest safely
• you reduce costs and time allocated for skill improvement
• thanks to your new production environment, you benefit from differentiative and competitive assets

Supervision of projects change
Detect and implement at the right moment the technological move, which will allow your company to keep its market positions or take an advantage on its competitors, is one major stake of a leader.
Cetim is your partner in leading these strategical projetcs.