Headlines
Back > Headlines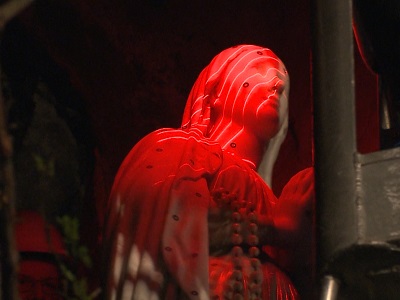 Towards more faithful reproductions of the Virgin of Lourdes thanks to 3D digitization.
A new video posted online reveals the secrets behind the 3D model of Our Lady of Lourdes. The aim is to offer pilgrims exact replicas of the sculpture.
Pilgrims who buy Virgin Mary statues from the shops in Lourdes can now be confident that the statues they take home with them are faithful replicas of the sculpture created by Joseph-Hugues Fabisch that stands in the niche within the sanctuary. In addition, the conformity of these statues is now attested by an official certificate issued by the Our Lady of Lourdes Sanctuary. To this end, the diocese tasked Cetim experts with creating a 3D scan of the original in order to make new moulds.
A video of this high level operation, which was carried out at night in order not to disturb the pilgrims paying homage, is now available online. Vincent Barbier, from Cetim Sud-Ouest, talks about the story behind this service, the constraints associated with the site, the equipment used and the end result provided by Cetim: an accurate 3D model to within a tenth of a millimetre! "Our customers were especially surprised to see details that had not been visible with the naked eye", he explains.
This successful achievement has paved the way for other 3D scanning operations for the diocese, such as the entire grotto in order to manufacture the set and scenery of a musical about Bernadette Soubirous' life.
The video "Our Lady of Lourdes goes digital" is available on the Cetim France YouTube channel.
(02/18/2020)