Headlines
Back > Headlines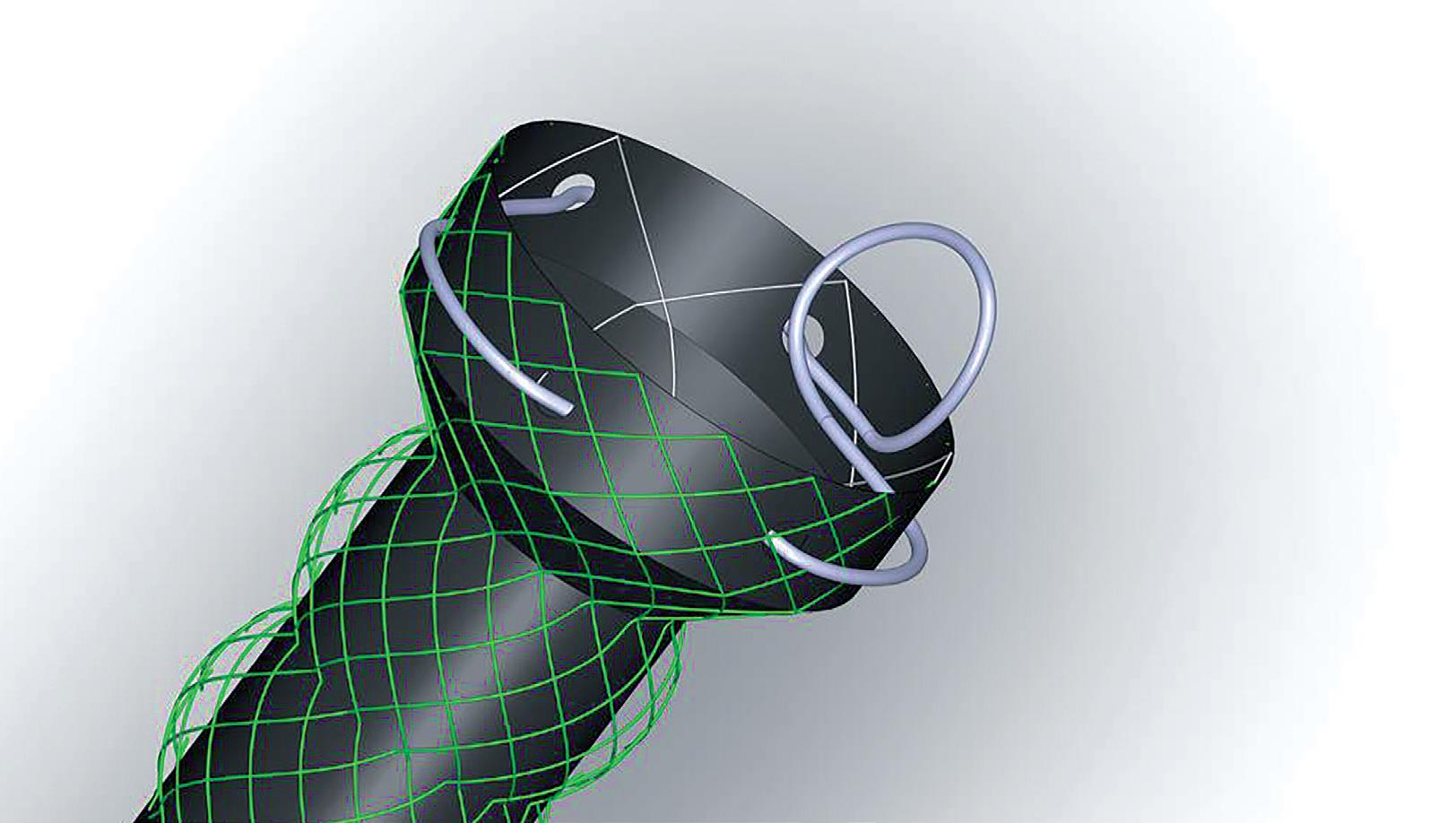 Horuscare: A barrier against obesity
Jean-Michel Verd called upon Cetim to improve and validate his new process for fighting against obesity. The system is currently being bench-tested.
So far, the main efficient treatment for obesity consisted of shunting part of the stomach and the small intestine. Jean-Michel Verd decided to design a medical device to be located in the upper part of the small intestine, immediately downstream of the stomach, where the nutriments pass into the bloodstream. The device is installed by endoscopy, whereas the other techniques require surgery.
Jean-Michel Verd worked in co-operation with Cetim, which drafted specifications and assessed the State of the Art to propose diverse solutions, notably the radial extensor, also referred to as "stent", which was finally adopted. This mechanical spring is fitted into a canal to avoid stenosis or narrowing. It is kept in place by radial load on the wall. The device is comprised of three separate elements: a sheath which avoids nutriment transfer, inside an armature which maintains this sheath open, and the radial extensor which secures the assembly in the intestines.
The device remained to be tested and for this purpose Cetim's teams designed a test-bench comprised of a dummy intestine made of silicon. Actuators exercise pressure on the device to simulate the movements which reduce the food into nutriments. The objective is to make sure that the device ensures leaktightness (no nutriments should pass through at this level) and above all to avoid any migration into the intestine.
The five-year plan of the company is to achieve a sales turnover of 4 to 5 million euros, dominantly with export sales, and to recruit 5 employees.
(01/12/2015)