Headlines
Back > Headlines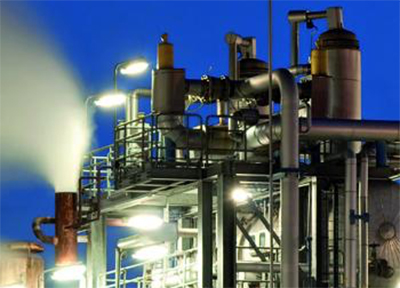 Expert investigations optimise productivity at a refinery
Perenco, the oil company, consulted Cetim in order to understand the root causes of damage to the dome of a crude oil distillation tower. Read more in a new reference sheet.
Perenco operates the Xan oilfield in Guatemala where over 7,000 barrels of crude oil are extracted per day. As a result the company cannot afford to halt operations for recurrent breakdowns at its refinery. As a matter of fact, the dome of the distillation tower has been experiencing regular material leakage and therefore Perenco decided to send a material sample to Cetim's experts for analysis.
Several multi-disciplinary teams
Several teams of experts set to work analysing the part with regard to corrosion, the materials and the welds (morphological analysis of the damage, microfractographic examinations with scanning electron microscope, metallographic examinations, Vickers hardness measurements, chemical analyses, etc.). All these analyses helped the experts to highlight a stress corrosion problem and to quickly make recommendations for rebuilding the dome in another steel grade. Perenco can now continue production at Xan without untimely interruptions of the tower.
Read more information about this operation in the reference sheet "Perenco - Comprehensive investigation on refinery equipment" on our website in the "References" section
(02/25/2020)