Headlines
Back > Headlines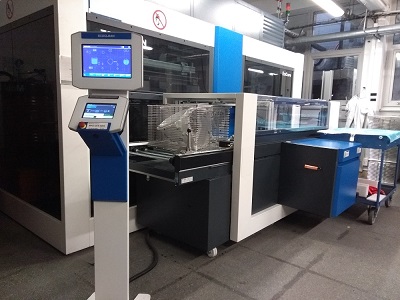 Cleaner gearbox casings at Airbus Helicopters
The helicopter manufacturer has made efforts to reduce the particulate pollution of a number of its parts during the production stage in order to enhance the level of quality and the in-service reliability of these components.
Bearings and drive systems are amongst the key components of a helicopter. As part of its approach to constantly improve quality, Airbus Helicopters has focused on reducing the particulate pollution of gearbox casings during the production stage in order to enhance the reliability of these components when in operation. An audit of the production process in addition to measurements carried out in the workshops have enabled the manufacturer to implement a plan of action and investment serving to achieve this cleanliness goal.
Support during the entire process
This comprehensive approach was conducted with support from Cetim's experts. Based on examinations of the processes and measurements in the laboratories and in the workshops, they helped Airbus Helicopters to develop its plan of actions and a plan of investment in order to achieve the target levels of particulate cleanliness without the need for a dedicated cleanroom for the assembly operations.
To learn more about the changes being implemented by the helicopter manufacturer, download the reference sheet "Airbus Helicopters - Cleaner gearbox casings" from our website, in the "References" section.
(03/03/2020)