Headlines
Back > Headlines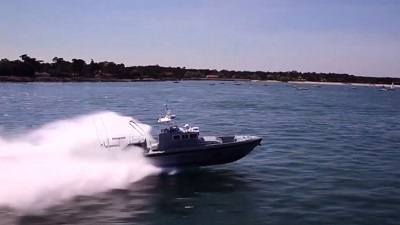 Video: digital modelling in action at Couach!
How does Couach produce high-performance boats in record time? A new Youtube video reveals the "digital" secrets of the specialist manufacturer of composite hulls.
At Couach, the shipyard based in Gujan-Mestras (Bordeaux region, France) in the centre of the Arcachon bay, the pace is fast, very fast! For example, its latest 1650 Fast Interceptor Craft reaches speeds of up to 60 knots, i.e. over 110 km/h! In terms of production, the specialist manufacturer of professional boats and yachts made from composite materials is also capable of extremely high performance as its production lines can manufacture an entire boat per week! Naturally, the shipyard's secret for achieving these high levels of performance at sea and on land stems from its know-how but even more importantly, the use of digital modelling from start to finish. Learn more in a new video.
Giant moulds scanned and digitised
"Using digital models of our boats, we can predict their performance in specific sea conditions even before the final design is finished", Sébastien Rosso-Ferrari, General Manager of the shipyard explains in this video. As for production, "digital technology helps us to apply industrial methods. All production processes are optimised with ongoing quality controls." This system is at the level of automotive production. It involves regular digitisation campaigns of giant hull moulds which range up to 50 meters in length and 600 scare meters of effective surface area!
The video "Couach – digital modelling in action" is available on the Cetim France Youtube channel.
(12/05/2019)