Headlines
Back > Headlines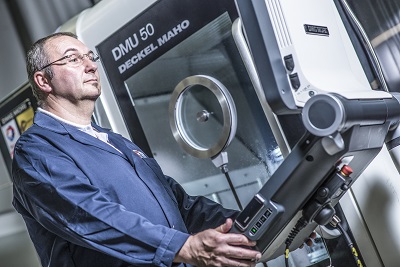 Cetim-Ctdec becomes Cetim
After their strategic alliance forged in 2015, Cetim-Ctdecand Cetim will take the next step and merge, the aim being to provide the French territory with even more skills and know-how.
First a partnership and now they've merged! After the strategic alliance entered into in 2015, Cetim-Ctdec andCetim, a Carnot-labelled technological institute, decided to go a step further and merge. The objective of this operation is to build a new body that will foster the production technologies of the future and become a French leader in machining.
A French leader in machining technologies
With the addition of Cetim-Ctdec's site of Cluses(France), Cetim now has over 1,000 employees in France (Senlis, Nantes, Saint-Etienne, Bourges, Orléans, Pau, Strasbourg, Mulhouse), and also in Morocco, Tunisia and Singapore, for a total turnover of 145 million euros. Cetim has built its structure to provide assistance to the French regions in their support to employment areas. As a partner to French and European academic researchers, Cetim disseminates and supports the best practices in the melding material and digital technologies.
By combining the strengths of their specialists, Cetim and Cetim-Ctdec will create a new centre of expertise in machining and cutting/deep drawing with a workforce of over 60 people and yearly sales figure of more than 10 million euros. With the addition of the strong network of partners in the French territory (industrial manufacturers, research laboratories, the Intercut Network consortium, schools, etc.), the French machining industry now has at its disposal a top-notch technological support body that provides training, expertise and technological assistance services in machining.
(01/07/2019)