Headlines
Back > Headlines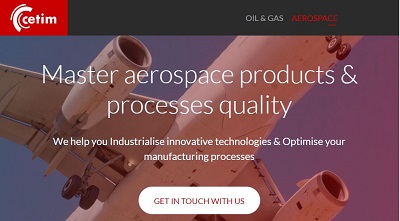 Assisting the aerospace industry into the future
With the ramp up of new models, development of more environmentally-friendly solutions, and the introduction of unprecedented materials and processes, the future of the aerospace industry is being currently shaped and Cetim is playing a key role in this transformation! As proof of this, the centre has now dedicated a section of its website in English to the services and solutions provided to national and international industry players.
This web section reflects all of Cetim's know-how implemented on their behalf including design, simulation and multiphysical tests, process industrialisation and optimisation, in addition to the optimised operation maintenance of aircraft. It also provides contact details for the industry players.
Visit this section dedicated to the aerospace market on the Cetim website.
(09/04/2018)