Mecatheque
Results of collective works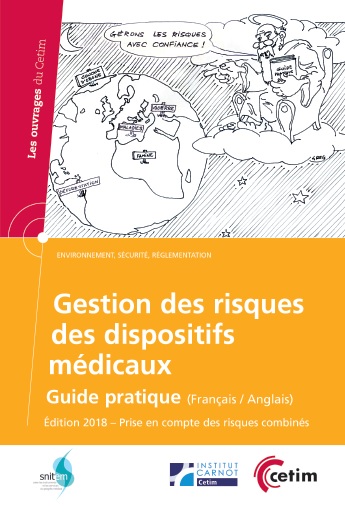 Risk management for medical devices - A pratical guide - 2018 edition
All medical devices available on the Community market must comply with essential health and safety requirements stipulated by European Union (EU) Directives and reflected in the French Public Health code.
Within this framework, the Manufacturer must provide justification that the potential risks related to using the medical device are acceptable in view of the benefits for the patient.
Snitem members, in conjunction with Cetim, have shared their experience to produce this practical guide with a view to helping the manufacturers of medical devices to assess and manage risks, through application of standard NF EN ISO 14971 and standard NF EN 32304 related to software risks.
The purpose of this bilingual guide (6D54) is to provide the profession with a reference tool be used when performing risk assessments and implementing risk management processes. It covers risks stemming from the device's entire life cycle (design, manufacturing, transport, storage, operations and end of life). The guide also aims to set out acceptability criteria that:
Is recognized by professionals
Can be used as part of incident analysis related to the medical device vigilance system.
This 2018 version of the guide contains supplementary information on how to factor in combined risks by presenting and addressing various examples.
Created 03/29/2018



6D55 - Risk management for medical devices - A practical guide - 2018 edition