Headlines
Back > Headlines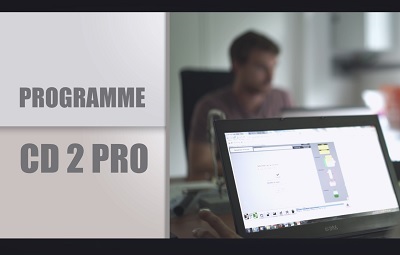 Video: DFD industrialises supercritical CO2 cleaning
Dense Fluid Degreasing, a fledgling company, has developed an innovative process for cleaning mechanical parts and textiles. Through its participation in the "Compétitivité Durable – Produit Process" (CD2 Pro -Sustainable Competitiveness – Product & Process) programme implemented by its region, the company was able to structure its project and upgrade to industrial scale production. Its video testimonial is available on the Cetim France YouTube channel.
Dense Fluid Degreasing has risen to the challenge of creating an efficient and environmentally-friendly cleaning solution for mechanical parts or textile products. The company created in 2012 and which has seven employees, owes its success to a unique supercritical CO 2 cleaning technology that is greener and more cost-effective than conventional options. With support from the CD2Pro programme spearheaded by the Auvergne-Rhône-Alpes region, "we were able to carry out repeatability tests, proof of concept tests and economic analyses of our process compared with other competitor processes", explained Dominique Rossignol, CEO of DFD, in the video posted on the Cetim France YouTube channel.
Cetim-Ctdec was specifically responsible for providing assistance to the start-up. Based on the results of the studies, with the same quality of degreasing, "we were able to prove that our process uses far less energy than A3-solvent based processes with 40 to 50% less electricity consumed", stated Stéphane Bredeau, Materials Chemistry Engineer at DFD. The added benefits of supercritical CO 2 cleaning is that it releases pure recoverable machining oils, it does not expose operators to organic solvent vapours and it does not release toxic products into the environment.
In terms of the added benefit derived from the programme, "it is obvious as without the programme, we would not have developed the product. You cannot fund such a project when you are a young innovative company and we would not have organised it as, quite simply, it would not have been possible to do so", added Dominique Rossignol.
Watch the video "CD2PRO: DFD industrialises supercritical CO 2 cleaning" on the Cetim France YouTube channel.
Additional information about this application is available in the reference sheet "DFD – A new eco-innovative technology".
(01/09/2018)