Headlines
Back > Headlines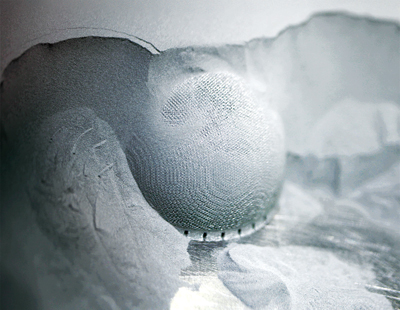 Inauguration of the Additive Factory Hub
The Additive Factory Hub (AFH) was inaugurated on December 5th at the new Cetim Saclay site in the presence of the President of the Paris region. This new hub is a concrete expression of the synergy existing between academic and industrial players.
The Additive Factory Hub (AFH) opened its doors on 5 December 2017 during an inauguration ceremony in the presence of Valérie Pécresse, President of the Paris region.
AFH resulted from the work of some 20 partners (see below) to create a world-renowned "R&D tool", with a view to fostering the development of the industry by means of additive manufacturing. Taking advantage of financial support from the region and spearheaded by Cetim, the platform is designed to pool resources and expertise in order to address the challenges of this new technology and to increase its impact in the industry. Therefore, to start things off, the partners decided to inaugurate the new facilities and to showcase this collective goal on site.
The inauguration shed light on the innovative solution to the industrial challenges represented by AFH. The afternoon's events included a presentation of the various spaces showcasing the entire value chain in addition to detailed information regarding the program allocated to this platform, in particular the reasons behind its creation and the particulars of the funding provided.
A Manufacturing space coordinated by AddUp boasted 100% French-made metal additive manufacturing technology.
For its part, the Inspection space involved a visit of CEA's innovative new materials inspection platform.
3D design, the cutting-edge of the Digital technology space was represented by a demonstration of the academic partners and the Dassault Systems playground.
The Metrology space featured equipment and resources offered by the LNE.
The inauguration, which was held in Saclay, a place where Cetim already has a site, was organized with support from the region, the Industry of the Future Alliance and the Association of Carnot institutes.
AFH is also intended to be a forum for dissemination, training and support for industrial manufacturers, via technological transfers to SMEs. Accordingly, a panel of resources and experts have been brought together to support them in their familiarization with the technology.
The founding members of the Additive Factory Hub:
Addup, Air Liquide, Areva, Arts et Métiers Paristech, CEA, Cetim, Dassault Systèmes, ENS Paris-Saclay, EDF, LNE, Mines Paristech, Onera, Poly-Shape, Safran, SystemX, University of Paris-Sud, Vallourec, University of Paris-Saclay
(11/15/2017)