Headlines
Back > Headlines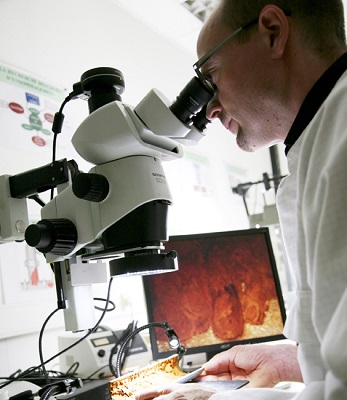 Cetim-Cermat turns 40
Cetim's associate centre in the Eastern region of France will be celebrating 40 years of existence on 6 October 2017 in Mulhouse, France. This will be an opportunity for participants to visit its facilities, learn more about its expertise and inaugurate its new "composite materials and recycling" R&D experimentation and demonstration platform.
On 6 October 2017, at Mulhouse, France, to celebrate its 40 th anniversary, Cetim-Cermat will be offering visitors a full range of events including demonstrations, testimonials from manufacturers, an exhibition zone and the inauguration of a new R&D platform.
After the initial greeting at 8:30 A.M., the day will start with a free visit of the facilities alongside many demonstrations illustrating the Centre's expertise. The day's events will include: mechanical and accelerated ageing tests, thermal analysis and chromatography, the examination of parts under an electronic scanning microscope and videomicroscope, non-destructive tests, acoustic emission inspection and phased array mapping of composite parts and the use of portable analysis equipment for inspections on site. An exhibition space will also showcase, with support from suppliers and partners, the centre's training capabilities, the R&D projects in which it is involved, its contribution to the buoyancy of the Industry of the Future, as well as its new Metz branch dedicated to forging sector. The centre's expertise will also be presented via testimonials from several of its customers such as the recycling expert Paprec, Renault SA the motor vehicle manufacturer, Solardis the solar technologist and Cern, the European Organisation for Nuclear Research.
Official inauguration
The unmissable event, the inauguration of the new "composite materials and recycling" R&D experimentation and demonstration platform, will be held late morning in the presence of Philippe Richert, President of the regional council for the Eastern region of France. This unique equipment stems from work undertaken in the Ecotrève project and opens the way for the development of a recycling stream for thermoplastics in France.
Cetim-Cermat is a regional innovation and technology transfer centre (CRITT) that was created in 1977 and is an associate centre of Cetim. It has been awarded the label of technological resource centre (CRT) in advanced mechanics and is a member of the Mica Carnot institute.
Learn more about the Metz branch of the Centre on our website, in the "News" section, and on the Cetim-Cermat website.
(09/12/2017)