Headlines
Back > Headlines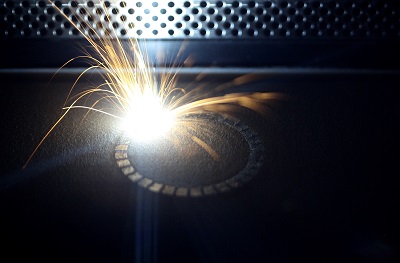 A shared platform within the Additive Factory Hub
The Additive Factory Hub in Saclay, France, offers SMEs the opportunity to take part in a shared platform installed on the site and thereby test additive manufacturing by minimising the risks and investments.
With Cetim's shared additive manufacturing platform, SMEs in the Paris region are given the chance to test the new technology under the best conditions. The benefits derived include testing additive manufacturing, pooling a manufacturing equipment and a development programme, validating the feasibility of this technology on their own products and gaining access to skills and resources by limiting financial risks.
The platform provides for the pooling of a powder bed laser fusion machine. The first information and discussion meeting on this shared platform was held on Friday 15 September 2017 from 9:30 A.M. to 12 P.M. at the Cetim Senlis facility.
One project, three components
The Additive Factory Hub project aims to create, on the Saclay site, a world-class research platform for the development of the Additive Manufacturing industry. This platform is intended to pool expertise and the most efficient resources in order to meet the challenges of this technology and increase its impact on the industry via three major components: R&D with major industrial partners, roll-out of the technology in SMEs and training. This open initiative is supported by the Paris region and brings together major industrial and academic players: Cetim, Safran, CEA, Arts et Métiers Paristech, Onera, SystemX, Air Liquide, Poly-shape, Addup, LNE, Dassault Systèmes, Vallourec, etc...
(09/01/2017)